The Viking Lotto in Belgium takes place every Wednesday at 7pm in Norway. 6 numbers are drawn from a series of balls numbered from 1 to 48 and 1 extra ball. The National Lottery offers you the opportunity not to miss a single Vikinglotto draw thanks to 'continuous play'.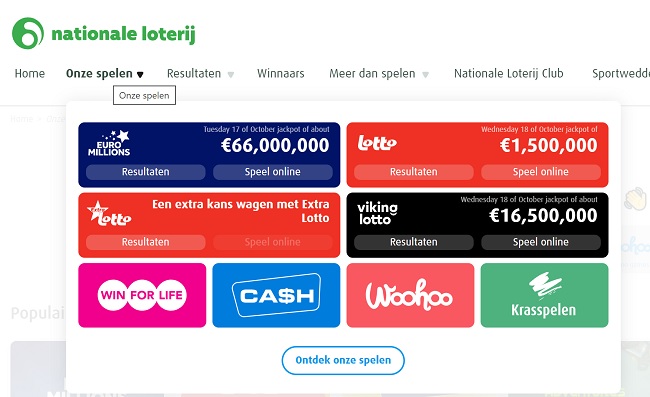 How can I buy a ticket for the Vikinglotto game in Belgium?
The results will appear on the National Lottery in Belgium website within an hour of the draw.
Tick 6 of the 48 numbers and you will receive all the Vikings, 5 in total. You always have the victorious Viking! However, you can also select one of the 5 Super Vikings from the total 5 Vikings you received, this increases your chance of winning if you are the one selected! You pay €10 per invite and can participate in 1, 2, 3, 4 or 5 consecutive games. Your stake is increased by the number of games you play. If you like to join, you can also do so in the Joker+ game with 1 to 4 combinations at a time. One set of Joker cards costs €1.50.
What is unique about the Vikinglotto website in Belgium?
Only the draw and two successful ranks are shared by all lottery participants. In the promotional offer of our game in Belgium, the 5 Vikings are incorporated into the 6 numbers chosen, these two winning combinations are combined into one. The advantage of this is that a player from Belgium with 6 correct numbers always has a greater chance of winning than a player from another country in the partnership with the same number. Only in Belgium do you have the opportunity to double your winnings at Vikinglotto, this thanks to the Super Viking.
Which location can I use to play the Vikinglotto game?
In outlets of national lotteries (newsagents and petrol stations in Belgium);
Online at www.nationale-loterij.be, or from your mobile phone or tablet.